Some businesses needs more than just a basic web presence – we can help you build a website that caters towards different markets and allows your company to grow. 
The Premium package is for those who need a little more than just the basics – In addition to all basic features this package offers more pages, more customization and the options to operate a site in multiple languages. We're more than happy to help you out with this!
The Premium Package offers the following
1 domain for a year
1 year dedicated webhosting (VPS – 512 MB RAM / 20 GB Disk)
1 SSL Security Certificate
E-mail Setup through Zoho (or Google Apps, additional charges may apply )
A basic WordPress website, up to 25 pages based on a template (options)
3 Additional minor customizations (Child Theme)
Option to operate the site in multiple languages (WPML)
Security monitoring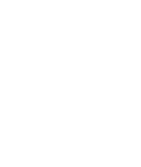 Starting from
€1499.-
€1813,79 with VAT if applicable [1]
Additional Options
There are cases where the Premium Package does not fulfill your needs completely. In case it doesn't, please check our Custom and E-Commerce packages. In addition to these core packages, we also offer additional options, so that you always know up front how much you will end up spending on your website. If you don't see your desired option, please let us know through the form and we will be happy to provide a custom quote to suit your needs.
Maintenance
What's included in the Core Packages
Our Core Packages include a WordPress security check at the 6 and 12-month mark. Making sure that WordPress is up to date is your responsibility.
The Core Package does not include any changes after delivery of the project
Alternative Packages
If the above package does not suit your needs, don't worry: we have more on offer! Furthermore, feel free to contact us for a custom quote. 

E-Commerce Package
We get you on your way with your online store!
Starting from
€1999.-
€2418,79 with VAT if applicable [1] Custom Package
More freedom to make your website truly your own
Starting from
€3499.-
€4233,79 with VAT if applicable [1]
Get in Touch
Thanks for your interest in our premium package! Just fill out the form below and we'll get in touch with you as soon as possible
Notes
[1] VAT is applicable to: all Residents of the European Economic Area (EEA) and business based in the Netherlands. Businesses based in EEA countries other than the Netherlands are subject to the Reverse charge procedure and must self-assess their VAT.